Back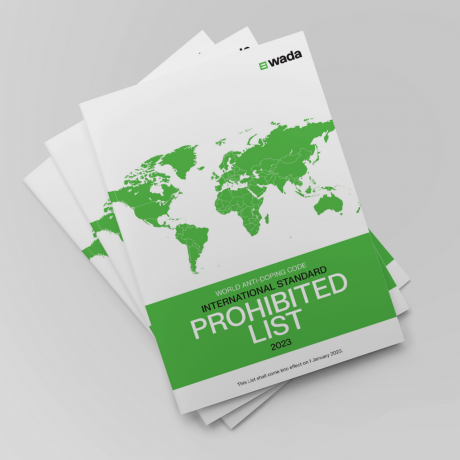 Show more photos
Show less photos
The World Anti-Doping Agency (WADA) has published the 2023 Prohibited List (the List), which will come into force on 1 January 2023. Athletes and athlete support personnel are strongly advised to familiarize themselves with the List and the Summary of Major Modifications and Explanatory Notes (the Summary) to avoid inadvertent use of substances and methods that are prohibited for 2023.
The Major Modifications on the 2023 List include but not limited to the following:
It has been clarified that

otic administration of Glucocorticoids

is not prohibited.

Mini-Golf

has been included as a sport where P1. Beta-Blockers are prohibited in-competition.
Beta-Blockers will be prohibited at all times for

Underwater Sports

in all subdisciplines of freediving, spearfishing and target shooting.
In addition, WADA has highlighted an important update to prohibit the narcotic Tramadol in-competition effective 1 January 2024. Tramadol abuse, with its dose-dependent risks of physical dependence, opiate addiction and overdoses in the general population, is of concern and has led to it being a controlled drug in many countries. Research studies funded by WADA have also confirmed the potential for Tramadol to enhance sports performance. The delay in implementation is to provide an additional year for broad communication of this change to the anti-doping community and to allow sufficient time for the medical practitioners to address the safe use of Tramadol for clinical purposes within anti-doping.
If any International-Level Athlete or National-Level Athlete (as defined by the respective International Federations and the Hong Kong Anti-Doping Committee respectively) needs to use a prohibited substance / prohibited method on the List to treat a medical condition must apply for a Therapeutic Use Exemption (TUE) before use. For details, please refer to the TUE pamphlet on our website www.antidoping.hk.
Download the 2023 Prohibited List
Download the Summary of Major Modifications and Explanatory Notes