Back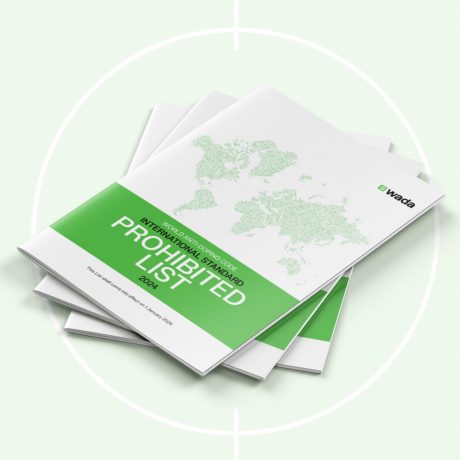 Show more photos
Show less photos
The World Anti-Doping Agency (WADA) has published the 2024 Prohibited List (the List), which will come into force on 1 January 2024. Athletes and athlete support personnel are strongly advised to familiarize themselves with the List and the Summary of Major Modifications and Explanatory Notes (the Summary) to avoid inadvertent use of substances and methods that are prohibited for 2024.
The Major Modifications on the 2024 List include but not limited to the following:
Tramadol is now prohibited In-Competition. The washout period, based on the therapeutic use of tramadol, is established at 24 hours;
The minimum washout periods of glucocorticoids in different routes (Oral, intramuscular, local injections and rectal) have been included in the Glucocorticoid Washout Table. The "washout period" refers to the time from the last administered dose to the time of the start of the In-Competition period (i.e. beginning at 11:59 p.m. on the day before a Competition in which the Athlete is scheduled to participate, unless a different period was approved by WADA for a given sport).
If any International-Level Athlete or National-Level Athlete (as defined by the respective International Federations and the Anti-Doping Organization of Hong Kong, China respectively) needs to use a prohibited substance / prohibited method on the List to treat a medical condition must apply for a Therapeutic Use Exemption (TUE) before use. For details, please refer to the TUE pamphlet on our website www.antidoping.hk.
Download the 2024 Prohibited List
Download the Summary of Major Modifications and Explanatory Notes