Back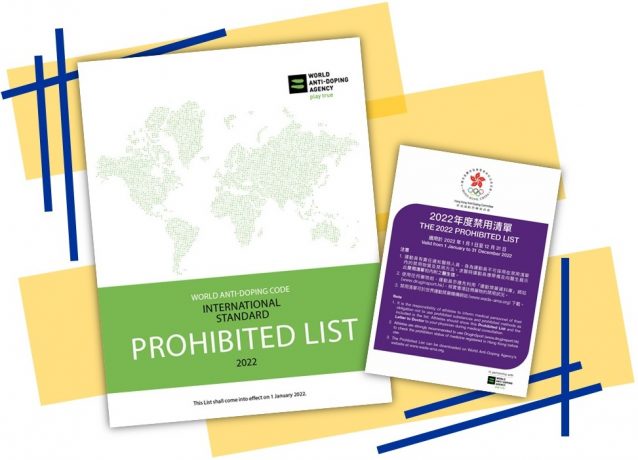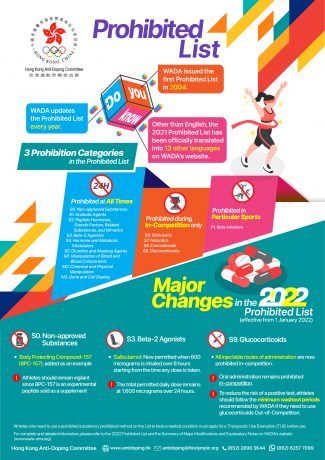 Show more photos
Show less photos
The 2022 Prohibited List comes into force
HKADC would like to remind all the athletes and athlete support personnel that the 2022 Prohibited List has taken effect on 1 January 2022. The 2022 Prohibited List can be downloaded here.
Athlete who needs to use a prohibited substance/ prohibited method on the List to treat a medical condition, he/she must apply for a Therapeutic Use Exemption (TUE) before use. For details, please refer to the TUE pamphlet.
Please contact HKADC Office if you would like a pocket-sized version of the 2022 Prohibited List.