Back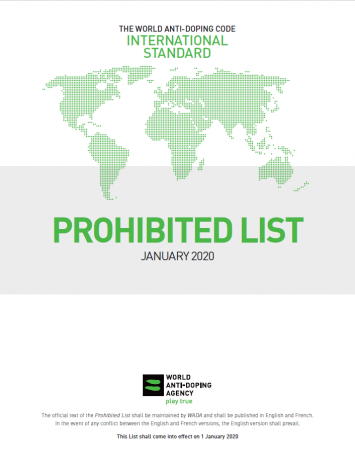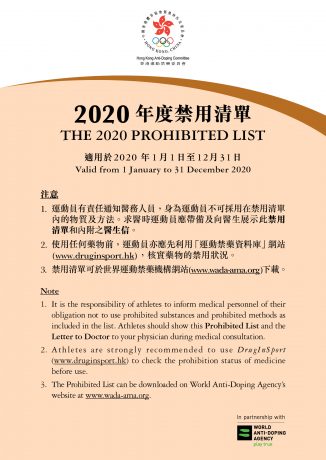 Show more photos
Show less photos
The 2020 Prohibited List has been published by the World Anti-Doping Agency (WADA) and will come into effect on 1 January 2020. The Hong Kong Anti-Doping Committee has produced a pocket-sized version of the 2020 Prohibited List accordingly for athletes' use. Athletes are reminded to bring along the latest Prohibited List and show it to physicians during medical consultation.
Important advice for athletes and athletes support personnel:
1. Familiarize yourselves with the Prohibited List and the Summary of Major Modifications and Explanatory Notes.
2. Check the status of all medications and substances against the Prohibited List before using them. Athletes are recommended to use DrugInSport (www.druginsport.hk), the online database developed by HKADC, to check the prohibition status of registered pharmaceutical products in Hong Kong.
3. Athletes who have a legitimate medical reason for using a prohibited substance or method that is on the Prohibited List must apply for a Therapeutic Use Exemption (TUE) as soon as possible.
4. Contact HKADC if in doubt.
Download the 2020 Prohibited List
Download the Summary of Major Modifications and Explanatory Notes of the 2020 Prohibited List