Back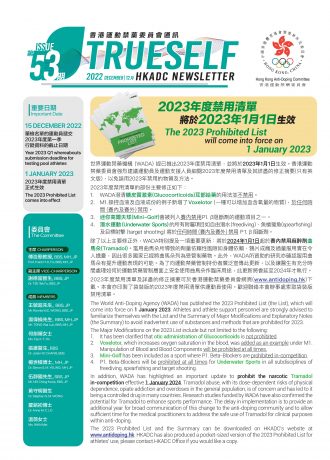 Show more photos
Show less photos
HKADC Newsletter《TrueSelf》- The 53rd issue (December 2022)
HKADC Newsletter《TrueSelf》- The 53rd issue (December 2022)
The 53rd issue (December 2022) of the HKADC Newsletter《TrueSelf》is now available. Contents of this issue include: "The 2023 Prohibited List will come into force on 1 January 2023", "Education Outreach Counter at the 'CUHK SMART Fun Day' & 'Hong Kong Paralympic Day 2022'" and "Briefing Session on Doping Control Notification and Identification Procedures".
View the 53rd《TrueSelf》
If you are interested in reading the past issues, please click this link.