Back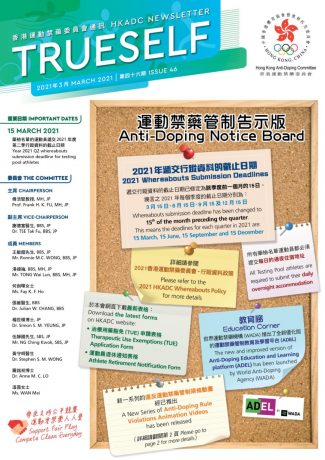 Show more photos
Show less photos
HKADC Newsletter《TrueSelf》- The 46th issue (March 2021)
HKADC Newsletter《TrueSelf》- The 46th issue (March 2021)
The 46th issue of the HKADC Newsletter《TrueSelf》is now available. Contents of this issue include: "Anti-Doping Notice Board", "A New Series of Animation Videos: Anti-Doping Rule Violations", "Learning goes Virtual" and "Doping Control Officers Recertification Exam and Annual Training".
View the 46th《TrueSelf》
If you are interested in reading the past issues, please click this link.