Back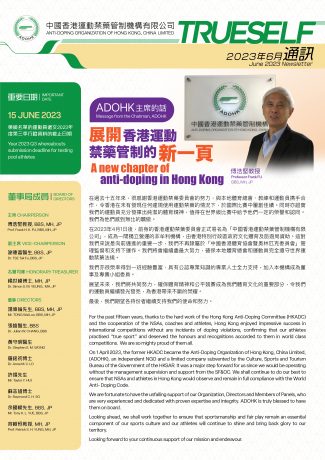 Show more photos
Show less photos
ADOHK Newsletter《TrueSelf》(June 2023)
ADOHK Newsletter《TrueSelf》(June 2023) is now available. Contents of this issue include: "A new chapter of anti-doping in Hong Kong – Message from the Chairman, ADOHK", "Anti-Doping & Whereabouts Workshop", " 'Olympism Camp 2023' : Pass On The Flame of The Spirit Of Sport And Importance Of Fair Play!", "United Toward a World of Doping-Free Sport" and "Striving ahead with New Uniforms: ADOHK Doping Control Officer Annual Training and Recertification Exam 2023".
View June 2023《TrueSelf》
If you are interested in reading the past issues, please click this link.