Back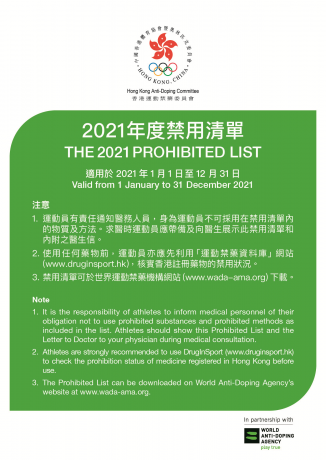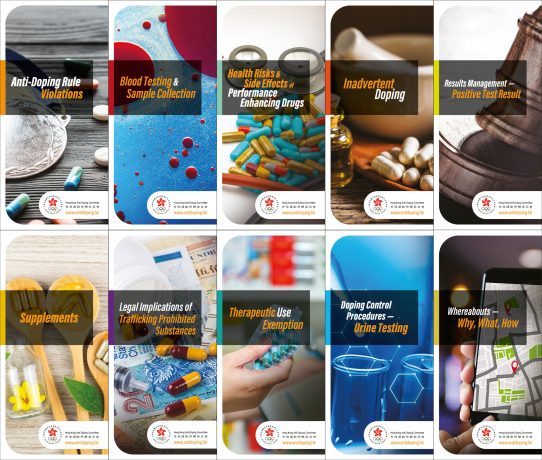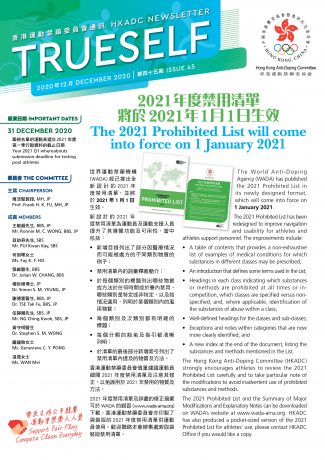 Show more photos
Show less photos
2021 Prohibited List, New Versions of Education Pamphlets and HKADC Newsletter《TrueSelf》- The 45th issue released
2021 Prohibited List
The World Anti-Doping Agency (WADA) has published the 2021 Prohibited List, which will come into force on 1 January 2021. Athletes and athlete support personnel are strongly advised to familiarize themselves with the 2021 Prohibited List and the Summary of Major Modifications and Explanatory Notes to avoid inadvertent use of prohibited substances and prohibited methods. HKADC has also produced a pocket-sized version of the 2021 Prohibited List for athletes' use, please contact HKADC office if you would like a copy.
New Versions of Education Pamphlets
In order for athletes and athlete support personnel to enhance their anti-doping knowledge, HKADC has published new versions of the education pamphlets to provide updated information on various topics that are in line with the 2021 Anti-Doping Rules. The electronic version of the education pamphlets can be downloaded here.
The 45th issue《TrueSelf》(December 2020)
Topics in this issue include: "The 2021 Prohibited List will come into force on 1 January 2021", "Getting Ready for the 2021 Anti-Doping Rules", " Revised 2021 Education Pamphlets" and "2021 Calendar". Please click this link to view.